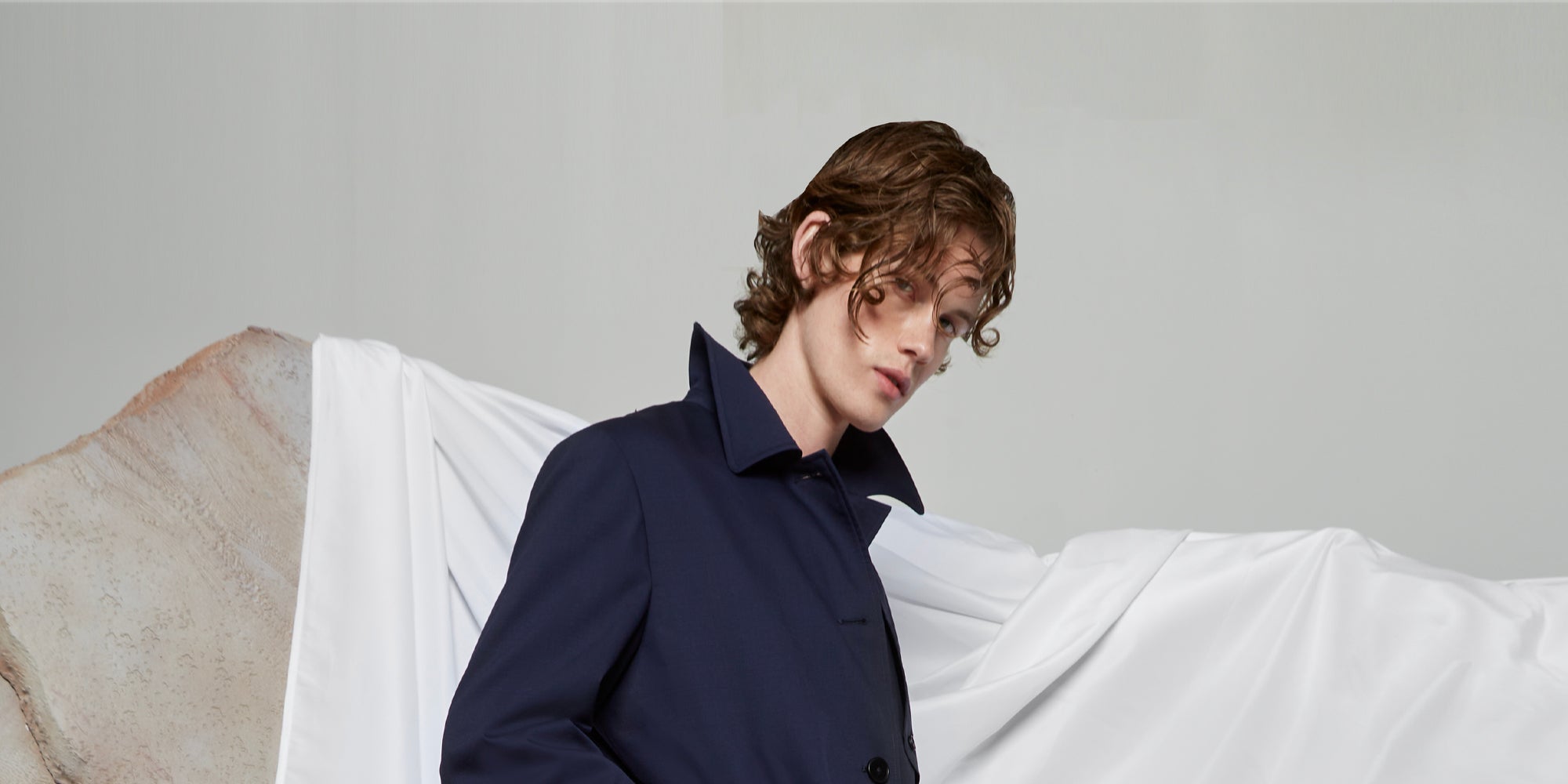 LONGER SILHOUETTES ON TREND THIS SEASON
A MODERN BOOST ON THE CLASSIC TRENCH COAT
Runway shows from New York to Milan are featuring longer silhouettes and relaxed styles, as the latest current trend for many collections.
While the styles may be sporty, the fabrics bring the luxe element to each design.
The Man-Ray Trench is tailored with modern tech wool in a contemporary navy herringbone design and is water-repellant.

A perfect example of a relaxed style, with a longer silhouette. 
ROOMY & RELAXED IN A DOUBLE BREAST RAINCOAT
Meticulously tailored outerwear is a simple way to elevate your style, whether in jeans or something more formal.
Tailored to perfection with a modern water repellent tech fabric for a very contemporary look.